Employee 401k Program
A competitive 401k retirement savings plan is a
key employee benefit. CCBA leverages the size and purchasing power of its Members to offer an innovative, cost-effective and flexible 401K program for its Membership.
In 401k Plan pricing, size is power; and this Plan is massive.  Today, over half of our Members participate in this program, with assets exceeding $1 billion and growing. The Plan includes a diverse portfolio of funds for your employees, with additional target date funds included.
The program is particularly attractive given our ability to customize based on the unique needs and objectives of each participating employer. Program structures can be tailored to allow for custom vesting periods, eligibility, and matching employee and employer contributions.
Features and Benefits: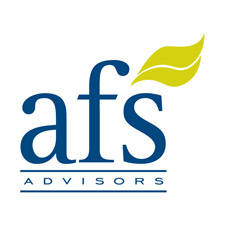 As the Plan Sponsor, CCBA shoulders the bulk of the fiduciary liability for the 401k program, including DOL and IRS requirements for Board Charters, Investment Policy Statements, Master Contracts, quarterly review meetings and Minutes, and Fiduciary Insurance.

Principal Financial Group, one of the world's leading retirement and income solutions service provider and global investors, administers the Plan giving your employees advantages only available to larger plans with online access to their account, free online financial wellness and retirement education material, and online tools to help them better prepare for a secure retirement.

An exceptional third party advisor – AFS Services provides oversight on the fund line-up, benchmarks vendors and fees to ensure CCBA participants are receiving the best value for funds and services, and serves as a fiduciary of the Plan.
Services include:
Compliance Administration
– Preparation and filing of 5500s
– Manage required Plan Audits
– Coordinate annual compliance testing, corrections, and match true-ups
– Review, edit, and coordinate mailing for all annual Plan legal notices to participants
Participant Education Assistance
– Create annual Plan education strategies with Principal
– Work with your team on goal setting and education strategies that meet your needs and fit your culture
– Assist in planning, marketing, and executing onsite education meetings with your employees
Daily Administration
– Ensure all Plan Documents are updated timely and retained
– Partner with record keeper and Bottlers on related payroll file fee and various administrative tasks
– Oversee and organize any Plan changes including required notices, Amendments, and employee education pieces
The knowledgeable and experienced CCBA staff is here to support you every step of the way.  We know that your employees are more than staff; they are family.  We are committed to creating a Plan and providing education and tools to help all participants meet their retirement goals.  Contact us to learn more about how the CCBA 401k Plan can add value to your organization.  Get more information.